Shelton Buick GMC Brings You the Best New 2018 Buick and GMC Models
Shopping for a new 2018 Buick or GMC can be tough now that the 2019 models have begun to hit dealership lots. Not every dealership will make it their goal to keep their dealership stocked with the past year's models, but here at Shelton Buick GMC in Rochester Hills, MI we are proud to offer drivers from all over Sterling Heights and Troy, MI the chance to enjoy a stunning new 2018 Buick or GMC.

When you visit our dealership on the hunt for a great 2018 Buick or GMC you will see that we still have some of the best available models around. Our staff members are proud to offer drivers like you a new SUV or truck that will bring you some incredible features and performance. These models will bring a sense of luxury and refinement that makes these options one of the best choices for more driver...
Prepare for the Weather with Shelton Buick GMC
With the change to fall it is more important to take your car, truck or SUV into mind and prepare it to continually perform at its top levels for longer. Because the weather is getting colder it is incredibly important that you do the work needed like fluid replacements, oil changes, tire rotations, maintenance checks and everything in between. As a driver in Shelby Township, Auburn Hills, and Troy, MI you will know how that preparing your car for fall is vital to its lifespan and with Shelton Buick GMC in Rochester Hills, MI we can make that much easier.

As the weather begins to get colder, it is important to do the basic maintenance to prepare your car the upcoming months. One of the most important things you can do is an oil change. Changing your oil to one that is appropriate for colde...
Shelton Buick Ride And Drive For Birmingham Lacrosse Team
Come out to Birmingham Groves this Saturday the 17th from 9am to 5pm and for every test drive Buick will donate the Birmingham Men's and Women's Lacrosse Team.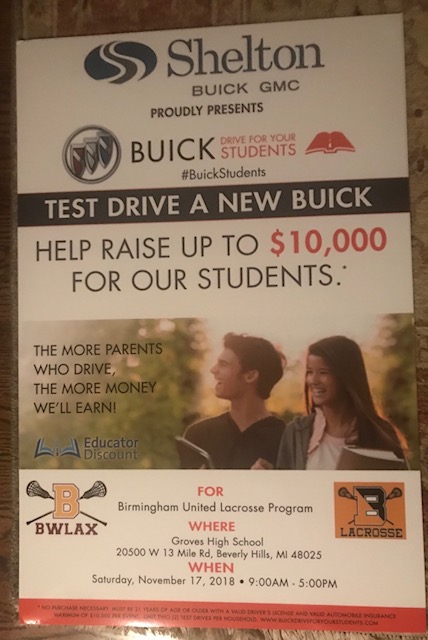 We Are Proud to Be Your Michigan Buick GMC Source
Have you started searching for new Buick and GMC vehicles in Rochester Hills? Shelton Buick GMC is proud to serve many from the Shelby Township area and beyond with new Buick and GMC models. With competitive prices and a large inventory to look through, we enjoy being your premier dealership where you can find the GMC and Buick vehicle that you can see yourself driving.
In our new inventory, if you are looking for a new GMC SUV or truck, we are confident that we have the one for you. We carry GMC SUV models like the new GMC Terrain that seats up to five and comes packed with the latest features, as well as the new GMC Acadia that has seating for up to seven and sports a mid-size SUV design. Are you shopping near Auburn Hills for a capable pickup? From the new GMC Canyon that offers hauling ...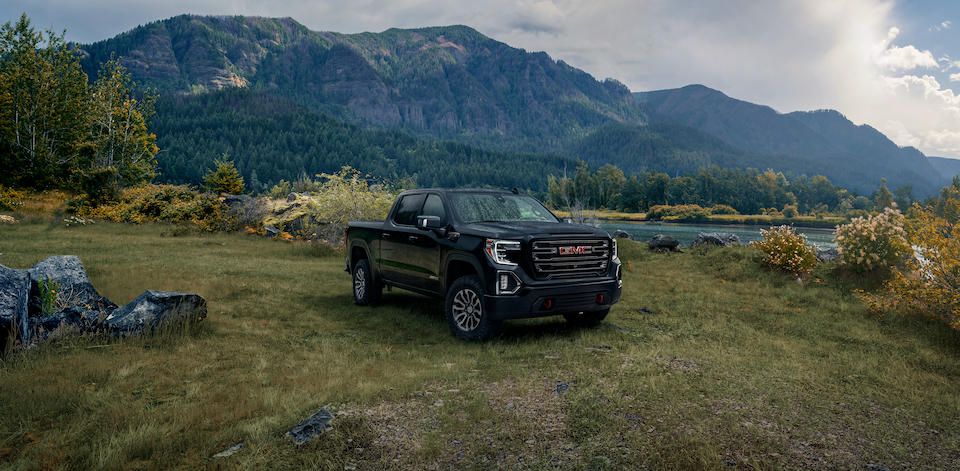 Explore the Rochester Hills Area Terrain in a New GMC Terrain
If you are looking to lease or buy a new SUV near Sterling Heights, that has a commanding drive for tackling all types of landscapes easily, the new GMC Terrain is it. With a breathtaking design and luxurious interior, the GMC Terrain also offers bold power. The small SUV has a 1.5-liter Turbo 4-cylinder engine standard that offers 170 Horsepower and gets matched with a 9-speed automatic transmission. Additionally, there are two other engines offered that include the available 2.0-liter Turbo 4-cylinder engine and 1.6-liter Turbo-Diesel 4-cylinder engine. And not only is the performance powerful, but the SUV has a standard Traction Select system that provides numerous modes to utilize to adjust to driving conditions. The SUV offers All-Wheel Drive as well.
While on your travels around the S...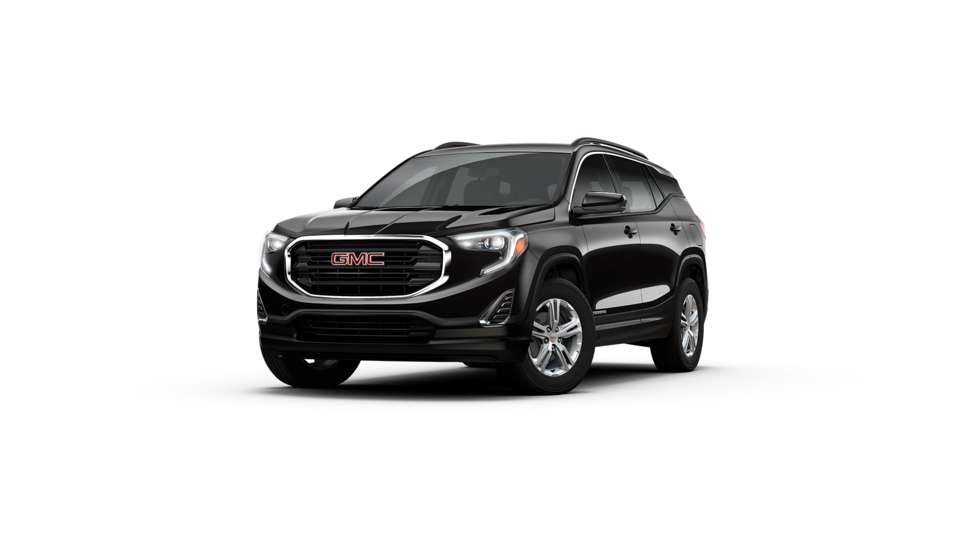 Why Should You Get Your Car Repaired with Shelton Buick GMC?
When your car is on the receiving end of some nasty scratches, dents, or dings you will need to find the place to get your car fixed. As a driver in the area of Rochester Hills, MI area, there is no better place for you to get your car repaired than with Shelton Buick GMC. Here, our staff in the Collision Center is more than ready to make sure your car is fixed and looking like new in no time.
At our Collision Center we are able to help more customers and drivers get their car fixed by professionals. Our staff members are ready to tackle any damage your car has, no matter how big or how small the dent or scratch is. With our help, your car will be ready to leave our shop and will look incredible doing it.
One of the best aspects about shopping here is that our staff members are more than re...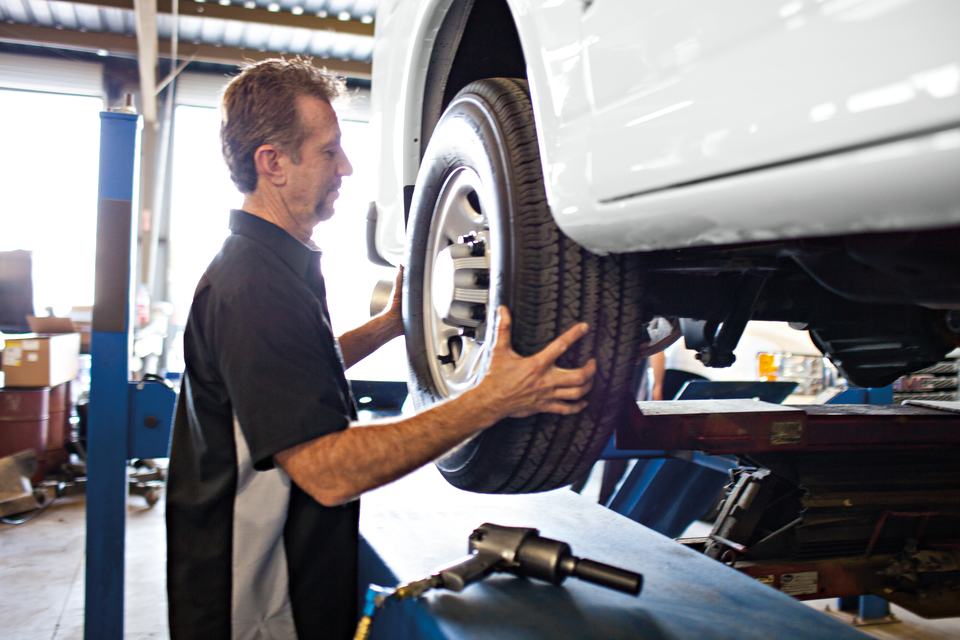 Take Advantage of our Lease Deals on New Buick and GMC Models
Looking for an affordable Buick lease or GMC lease around the Rochester Hills, MI area? Look no further than Shelton Buick GMC! We work hard daily to provide affordable automotive financing solutions. Plus, when you throw in our lease deals on top of our already fair financing rates, you stand to save even more!
About Our Lease Deals
Whether you're looking for sign and drive leases with zero down, special offers, or something else - or if you don't know quite what you want yet, but are looking for the best deal on your next automobile lease - we're happy to provide you with a new car, truck, or SUV lease at a competitive rate, and for monthly payments that fit within your individual budget! So, if you're shopping around for an affordable way to take home the new GMC or Buick model of y...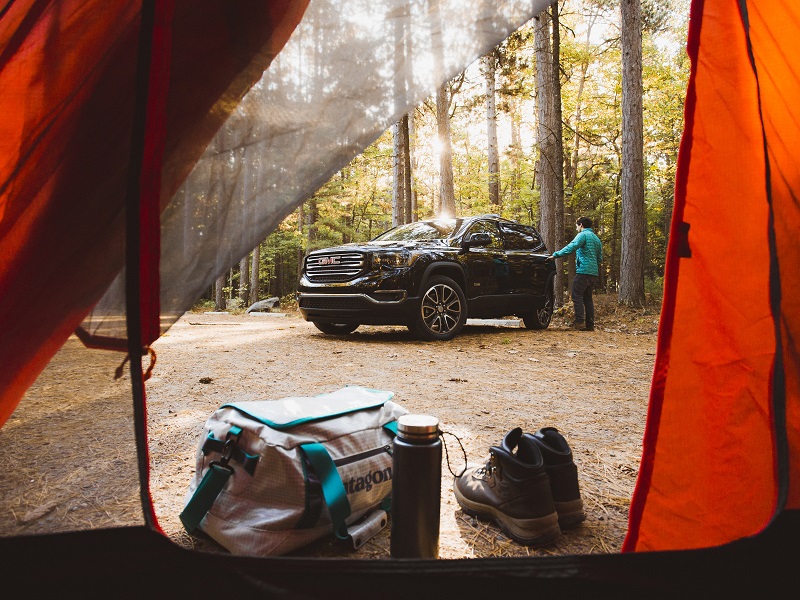 Supplier of the year Winners
Congrats to the 2017 Supplier of the year winners. As a special thanks GM has offered GM Employee pricing for the winners.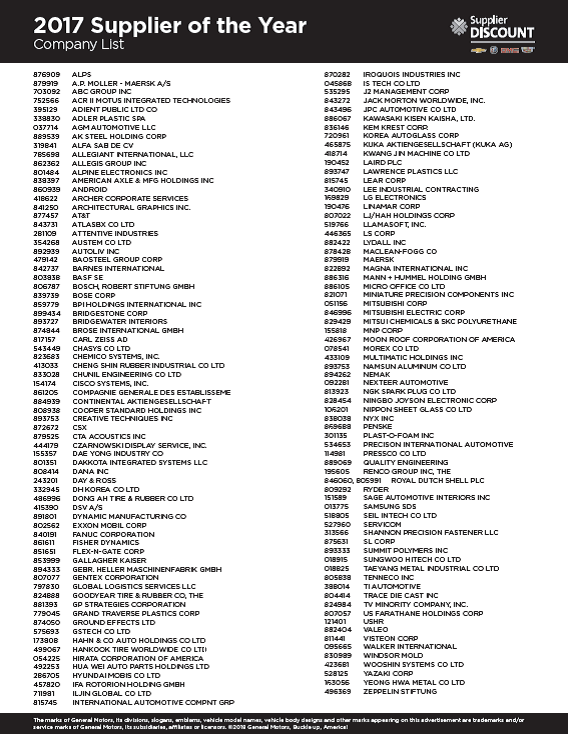 Safety tips
Safety Tips for Kids & Dogs
Summer weather means hot temperatures and the inside of cars get even hotter so remember it is never OK to leave kids or pets in a car -- even with the windows down.
Kids are more susceptible and at higher risk for heat-related illness and injury than adults because their bodies make more heat relative to their size and their abilities to cool through sweating are not as developed as adults.
On a day that is just 72 degrees Fahrenheit, the temperature [inside a car] can increase by 30 to 40 degrees in an hour, and 70% of this increase occurs the first 30 minutes. If you suspect your child has heatstroke consult a doctor immediately and provide fluids. Give your child as much cold water as he will drink. Do this until he feels better. If you have a sports drin...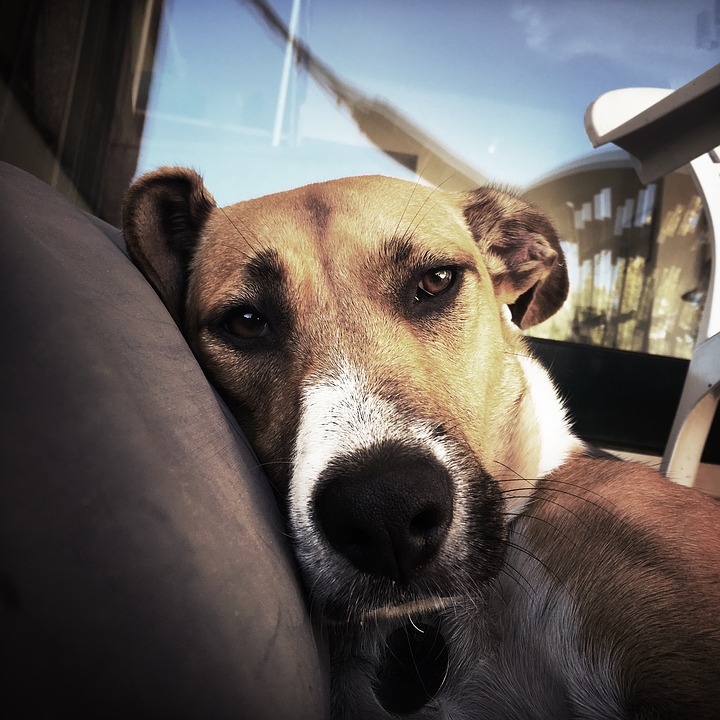 Emergency Supplies
With winter coming, there are a number of emergency supplies you should always have in your vehicle. You never know what type of emergency you might run into, so don't tempt fate by not having what you need on hand. Here is a basic list of the emergency supplies your truck should be equipped with.
1. Road Flares
Every vehicle should be equipped with a set of road flares. Not only can these be used to mark your location in the event of an accident, they can be used to start fires in an emergency, especially in wet or snowy weather.
2. Water
No matter what time of year it happens to be, you should always have at least one gallon of potable water stashed away in your SUV. If you are planning a longer than normal trip, you should try to find storage space for three gallons.
3. Food
Being stuck...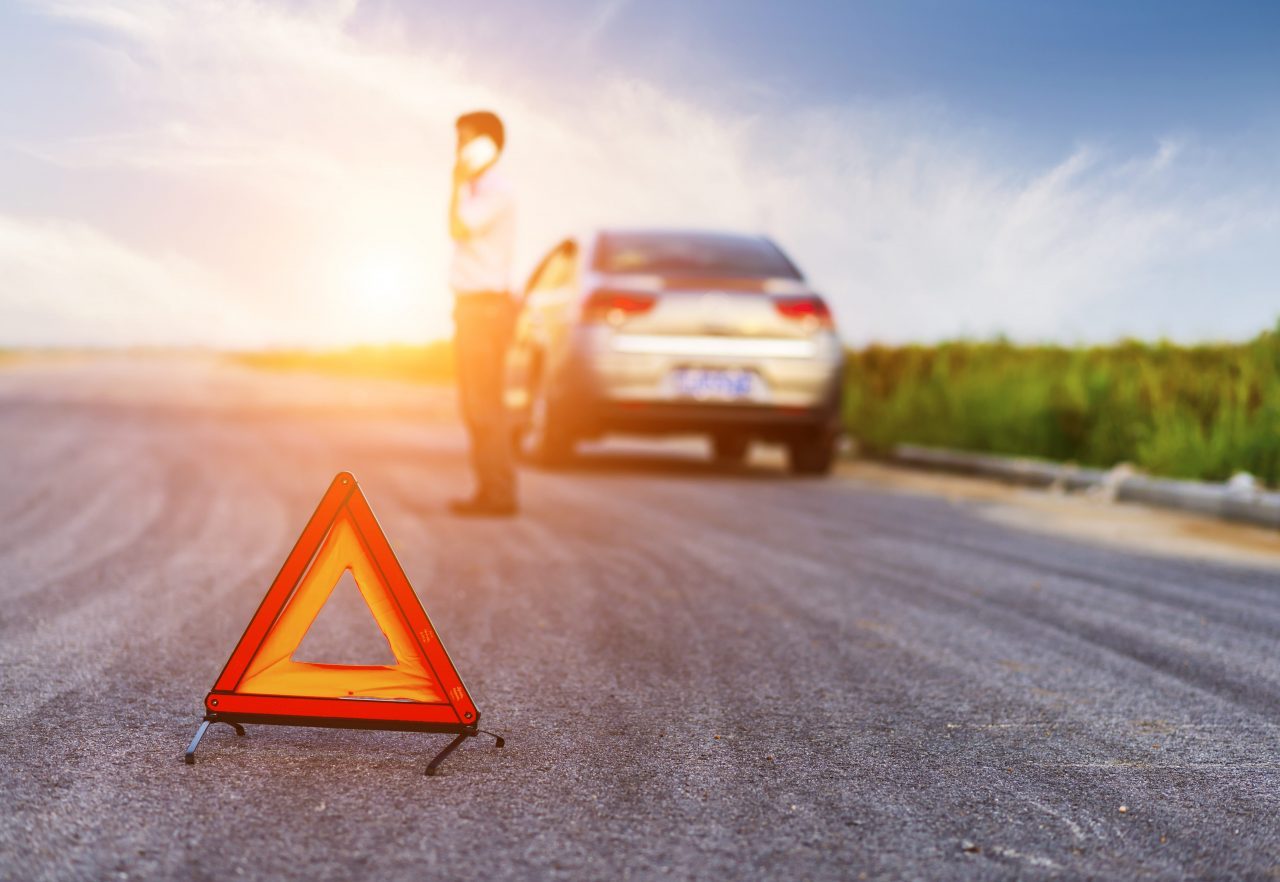 Crittenton Foundation's 2017 Gourmet Gala
Join us for the Crittenton Foundation's signature event on Sunday, Nov. 5 - now in its 41st year! Complimentary valet sponsored by Shelton Buick GMC!
The evening promises to be a fabulous experience of food, wine, and philanthropy. A strolling dinner will take place at the Royal Park Hotel, featuring a taste of signature dishes and drinks from up to 30 of Metro Detroit's finest restaurants and wine/liquor boutiques. Other highlights include live music, a silent auction, featuring one-of-a-kind jewelry, provided by Haig's of Rochester and a chance to win a trip to Palm Springs, California!
 Your generous support will fund the development of a state-of-the-art inpatient rehabilitation unit to offer world class equipment and resources to adult patients recovering from joint rep...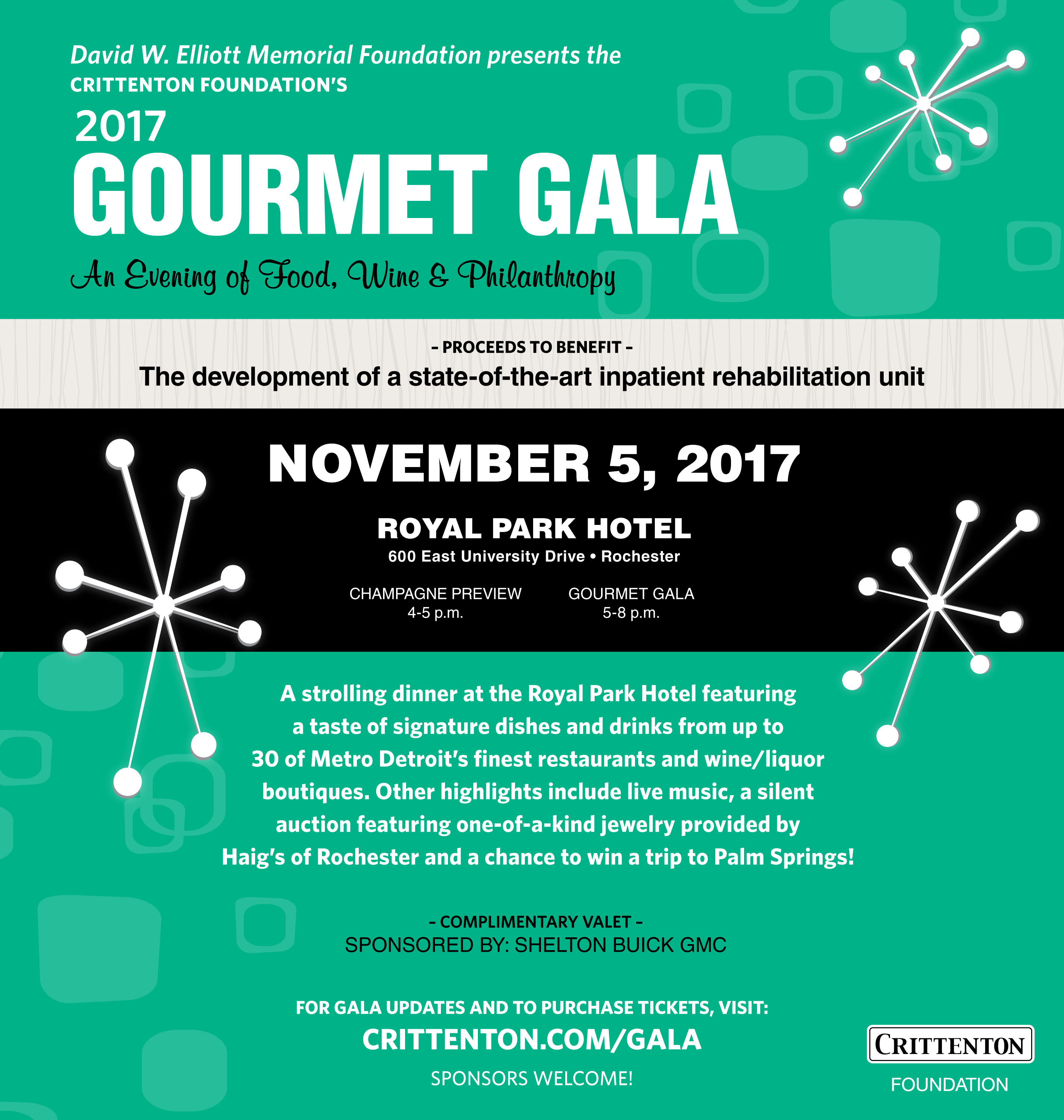 FALL CAR CARE MONTH
October is Fall Car Care Month! What a great time to get your vehicle ready for cooler weather! Now is the perfect time to give your vehicle some TLC as the days become shorter and the weather changes.

Follow our Simple Fall Maintenance Checklist below:
Wash & Wax
Clean the Inside too
Inspect the tires & Tire Pressure 
Inspect your Wiper Blades 
Check under your hood
Check Alignment & Suspension 
If vehicle maintenance is not your thing, don't worry, stop by our service department today and our certified technicians are available and ready to help make maintaining your vehicle simple and convenient. Take the stress out of servicing your vehicle by scheduling an appointment at our Rochester Hills repair center, as we offer outstanding techniques and services savings. We can handle service...